Roundhouse Kick vs Side Kick Alingment
ESKMS Martial Arts Kick Positions
Watch the following video to learn more.
Side Kick Vs Roundhouse Kick position is shown for ESKMS Level 2, Step 1 and 2, 3rd position. Notice if your style does the kick differently, the positions can be adjusted. ESKMS show the most advantages positions for the structures stability when the body's mass is transferred to the target.
---
Also learn how to develop power in a side kick for a powerful side kick. Powerful front kick, strong and power rouhouse kick and powerful hook kick. 
Speed of kicking techniques is also develop.
Learn how to train for fast and powerful kicks!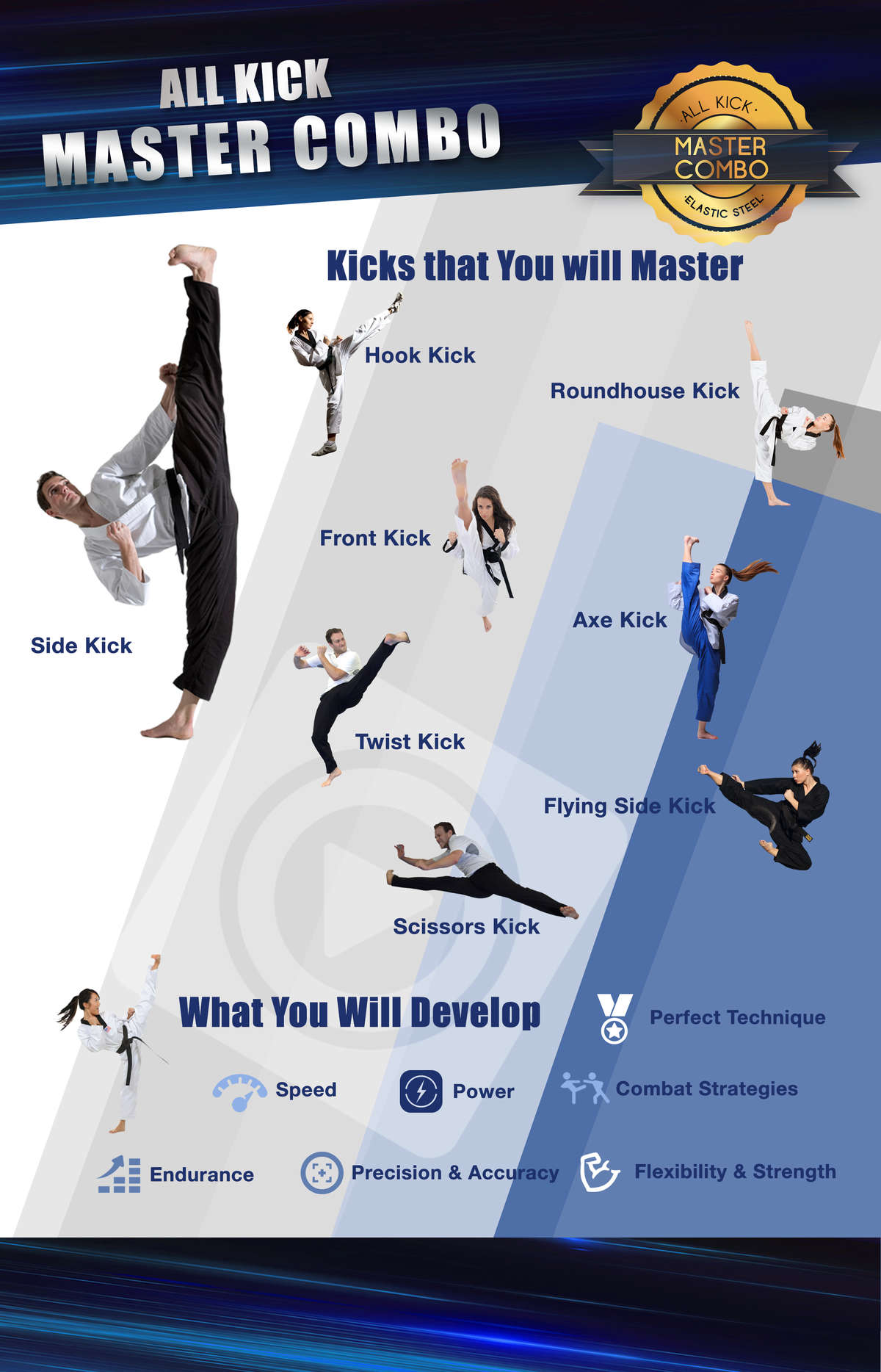 Paul Zaichik's 30 years of Martial Arts experience and indepth knowledge of the human body, now offered to YOU in 20 chapters. Click here to learn more about this Combo! 
© ElasticSteel Corp., EasyFlexibility, Paul Zaichik, et. El., 2022. No part of the materials available through ElasticSteel.com, EasyFlexiiblity.com, site may be copied, photocopied, reproduced, translated or reduced to any electronic medium or machine-readable form, in whole or in part, without prior written consent of Paul Zaichik EasyFlexibility.com, Elasticsteel.com.. Any other reproduction in any form without the permission of Paul Zaichik EasyFlexibility.com, Elasticsteel.com is prohibited. All materials contained on this site are protected by United States copyright law and may not be reproduced, distributed, transmitted, displayed, published or broadcast without the prior written permission of Paul Zaichik, EasyFlexibility.com, Elasticsteel.com.