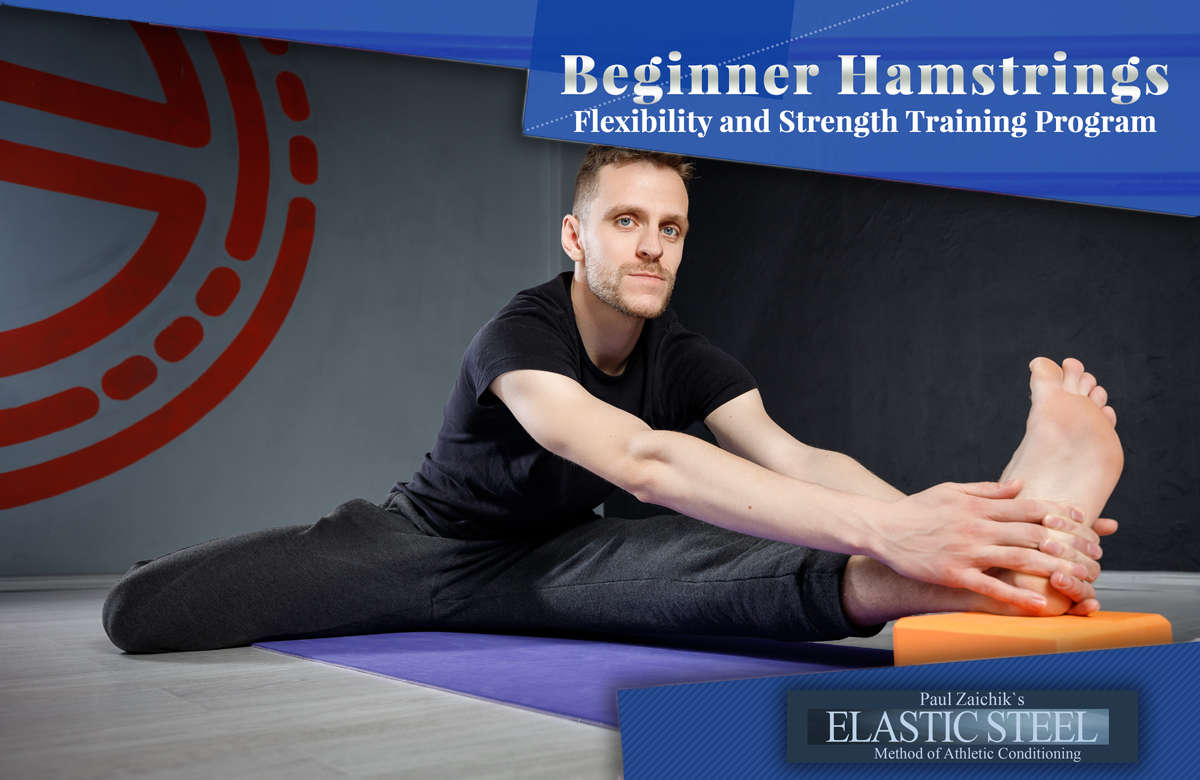 Ready to get started? Thousands of people worldwide have achieved the same results you're dreaming about and you can too!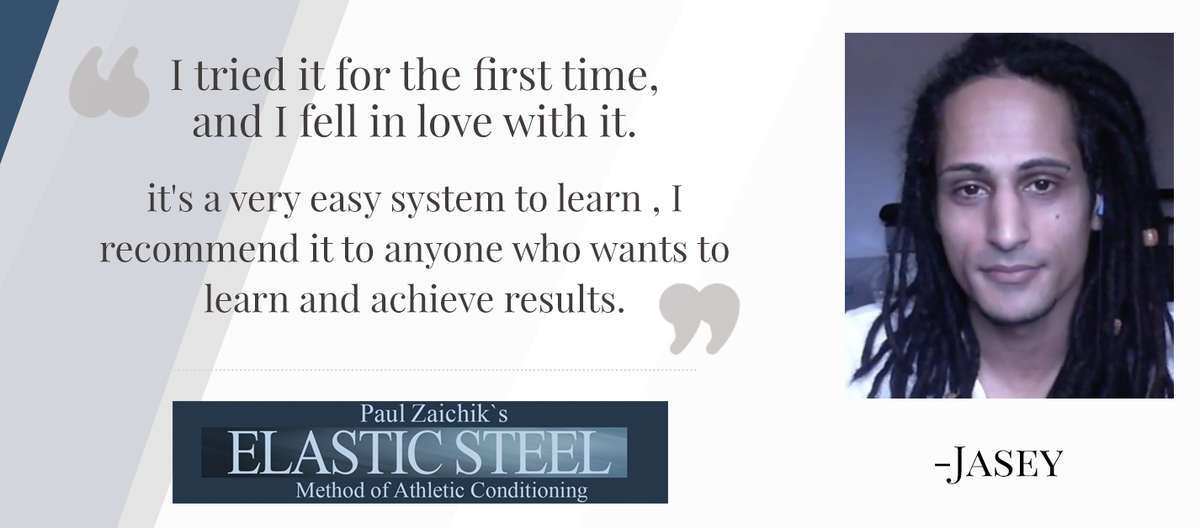 Hamstrings Beginner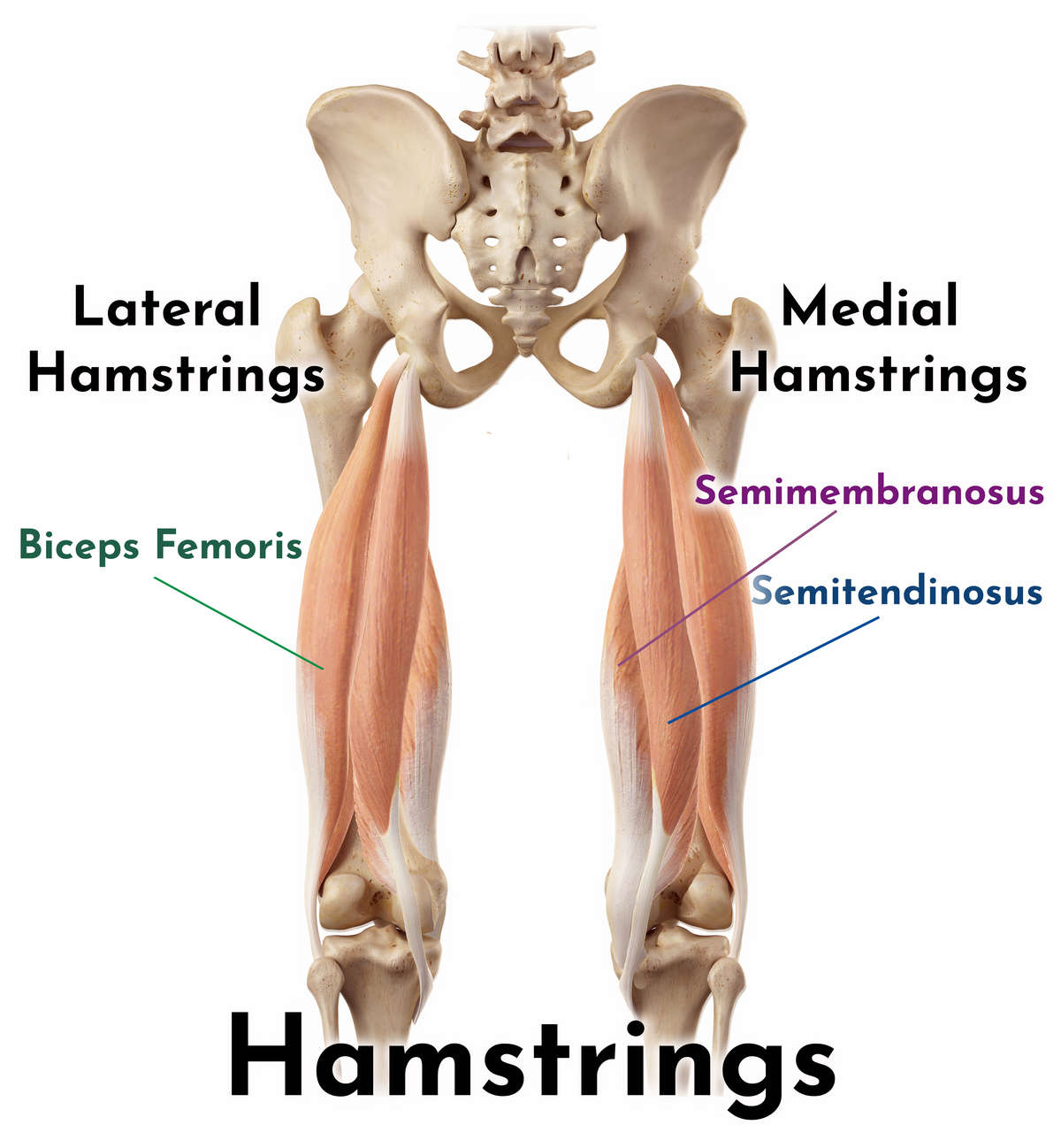 On this video Paul Zaichik explains how our body compensates for lack of hamstrings flexibility:
Most people simply don't know where to start when it comes to working on hamstrings flexibility. It's tough being a beginner and that applies to every field. But that's why we're here to help. Our highly-structured program works with people to guide them down the path of least resistance for visible, lasting and fast results.


Have you ever complained from a feeling of tightness in the lower torso? Do you often feel strained and pushed to extremes? Do you lack the time to make a serious training commitment?


Then the ElasticSteel Zaichik Stretching program is exactly what you need! Made for people just like you it will address all areas you need to work on, and have you on the right track in no time. A teacher can make or break your relationship with something and we'll make sure you fall in love with training your body.


Not only that, but we've designed stretches that are neither painful nor straining! Following our program is a total win-win! This is the surest, fastest way for beginners to start seeing some results immediately after starting.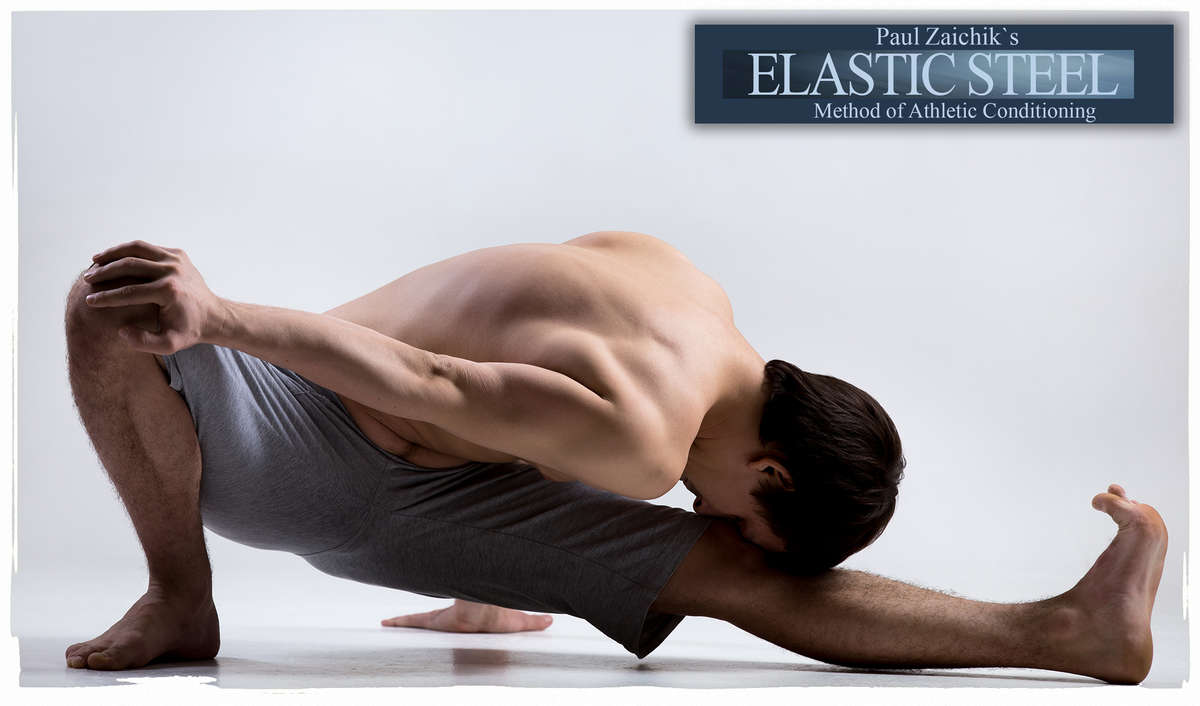 Let us show you how you can dramatically improve your Hamstrings Flexibility,
steadily, safely, painlessly and quickly with the use of the ZST.
Stretching
& Flexibility Method that will Change Your Life Forever!
The Magic of
the Zaichik Stretching Method
Scientifically designed by a world-renowned fitness & flexibility expert Paul Zaihick, with over 30 years' experience in the field.
Isolates muscle actions one by one (to ensure they are doing their job).
Takes care of the muscles that are tighter first
Allows easier focus, since you are working on one specific area at a time
You can do it all on your own! No pushing or bouncing is necessary, not even a partner!
Remember that phrase "No Pain – No Gain?", well it doesn't apply to our method. Each stretch is designed to be PAIN-FREE! Thereby eliminating discomfort and allowing you to continue training to achieve faster results.
Totally safe, since it was designed according to what is natural for your body.
Gains are permanent and steady
It is very enjoyable to do
Results are visible right away since the stretch reflex is avoided, which means you'll get to show off your flexibility in no time!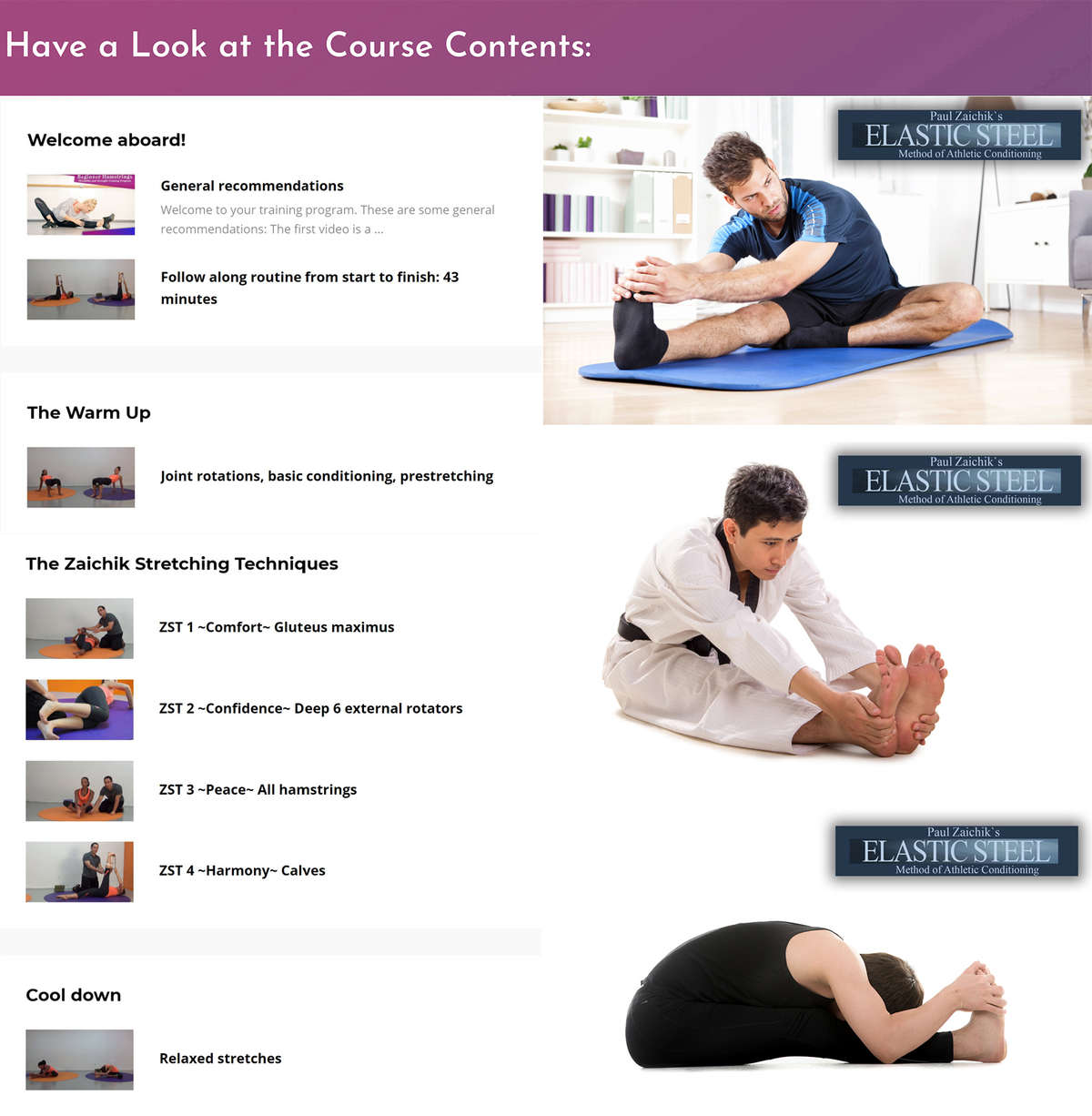 Click on the BUY NOW BUTTON below to get started!
Please note: that these are not downloadable programs, nor are these programs available in DVD format. All our programs are Pre Recorded Online On Demand Video Strength & Flexibility Training Programs. Once you place your order, you will receive an email containing your login information on how to login to your very own online library which will contain all the programs that you purchase from us. This is an online library, which you can access any time that you wish from any device, phone, computer, ipad. There is no time limit for you to view your programs, you get to keep them in your library indefinitely, and access them any time, anywhere, and for as long as you want to!
YOU MAY ALSO BE INTERESTED IN: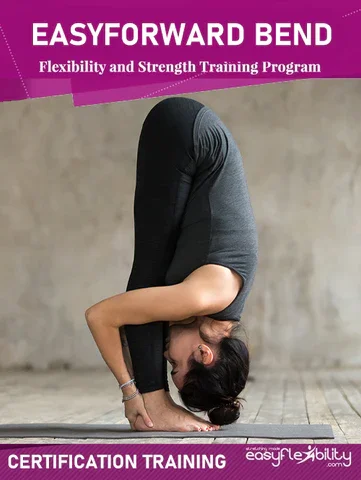 Easy Forward Bend Certification Course
The purpose of this certification is to learn how to master and teach a PROPER COMPLETE forward bend or forward fold.

This certification course will help you to lengthen your muscles one by one to quickly develop and support flexibility necessary to do a perfect, beautiful, straight back, head to feet, forward bends.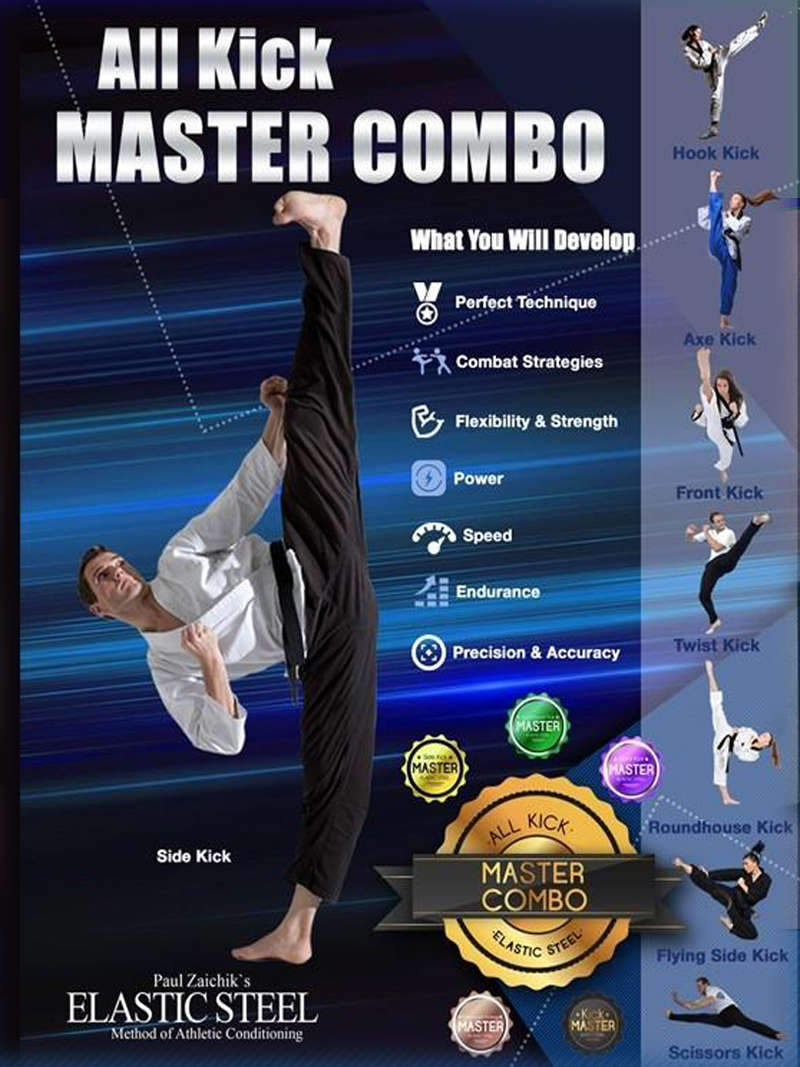 Side Kick Training (7 programs)
1- Technical Kicking Leg Development
2- Trunk Flexibility and Strength for Optimum Kicking
3- Supporting Leg Training For Kicking Height
4- Precision and Accuracy
5- Speed Development
6- Power Development
7- Neutralizing Opponents Defense and Guard Penetration Set Ups
Roundhouse and Hook Kicks Training (4 programs)
1- Roundhouse Kick: Technical Kicking Leg Development
2- Roundhouse Kick: Speed Development
3- Roundhouse Kick: Power Development
4- Hook Kick: Power Development
Front Kick Training (5 programs)
1- Front Kick and Front Line Kicks: Technical Kicking Leg Development
2- Front Kick: Speed Development
3- Push Front Kick: Power Development
4- Axe Kick: Power Development
5- Ball of the Foot: Point of Impact
Advance Kick Training (4 programs)
1- Twist Kick Technical Kicking Leg Development
2- Flying Side Kick: Technique and Jumping Height Development
3- Scorpion Kick: Perfect form Development
4- Flying Split Scissors Kick, Two Direction Kick
Kick Retention Training
A specific video focusing on functional kick training.
Three Classic ElasticSteel Functional Strength And Conditioning Books
1- The Gravity Advantage
2- The Gravity Advantage Max
3- The Power of One
Two Extra Programs for Hand Conditioning
1- Fist Point of Impact: Wrist, Knuckles and Forearm Development
2- Palm Strike Strength and Flexibility Training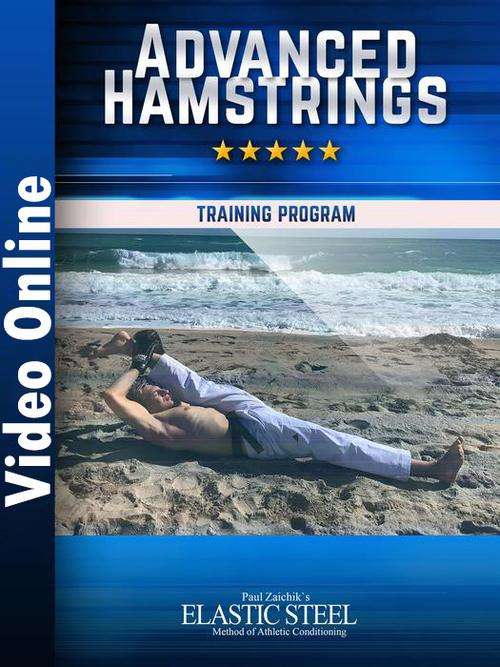 Hamstrings Advanced Level
The Advanced Hamstrings routine is for those of you who are familiar with the Zaichik Stretching techniques and can comfortably implement the routine. It takes things up a notch by introducing muscle contraction in addition to muscle action for an even more intense workout.
Don't see what you want? Need help selecting a program? Want to buy more than one program? We can put together a one step checkout for you with all the programs that you wish to buy so you don't need to keep clicking the buy now button over and over again and can checkout one time with all the programs you need.
We're here for you! Just send us an email to info@easyflexibility.com describing your goals and we will help select the right program for you!
Stop wasting time and money, risking your health, hitting plateaus,
wondering how to reach your goal instead of working towards it!

Start your ElasticSteel Hamstrings Beginner Program right NOW and
start your journey to a healthier, more balanced lifestyle right away!