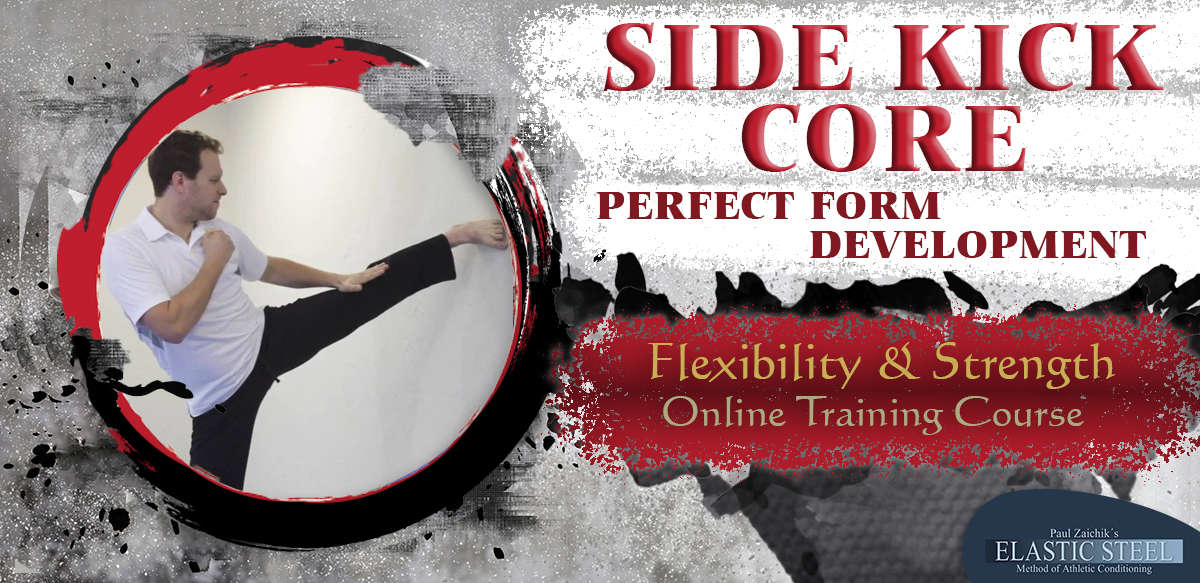 SIDE KICK CORE
PERFECT FORM DEVELOPMENT
Side Kick and Side Line Kicks: Trunk Flexibility and Strength Development for Optimum Kicks Development
SIDE KICK CORE DEVELOPMENT
What is the difference between a champions and masters Side Kick and beginner Side Kick? (Roundhouse and Hook Kick too for that matter).

Take a second and visualize the two of them kicking side by side. What do you see? One will have his torso up and one will have it down. Torso position is what makes or breaks the 3 sideline kicks.

If your torso is strong and flexible the kick is hard to see when it's coming. If the trunk is stiff and weak, it will drop before the kick is initiated. It can be seen a mile away.

Thus is takes less effort to throw a kick when the torso does not have to make a trip to the corner store and back every time the leg comes up. Yes, it's that important and that's why we made a program for it.
Here's an exercise from this program that you can try right now!
How can I improve my kick?
Over the years many people would ask me to look at their kicks. Even the high kickers. "What can I do to improve my kick?" they asked. "Torso, your torso position", was a very common response. Most fighters kick and punch. The better positioned the upper body during the kick, the shorter the pause between a kick and a punch. Or punch and a kick for that matter.

Whether you are a pro fighter or you just train for your enjoyment, you know that the faster you can follow up with your hands after the kick, the more chances you will score.

A very flexible torso is what keeps your punches closer to the target, right after the kick.

Finally, there is the look of the kick, of how the form appears. A kick looks much better when the head is not brushing the floor on the high kick. Think of great competitors with awesome techniques.

Ok, enough said. In this program we focus on the flexibility and strength training of the torso. It's not a six pack program... (however it will greatly develop the core), but body builder looking abs is not its primary purpose. The purpose is to improve every aspect of the Side Kick, Roundhouse Kick and Hook Kick.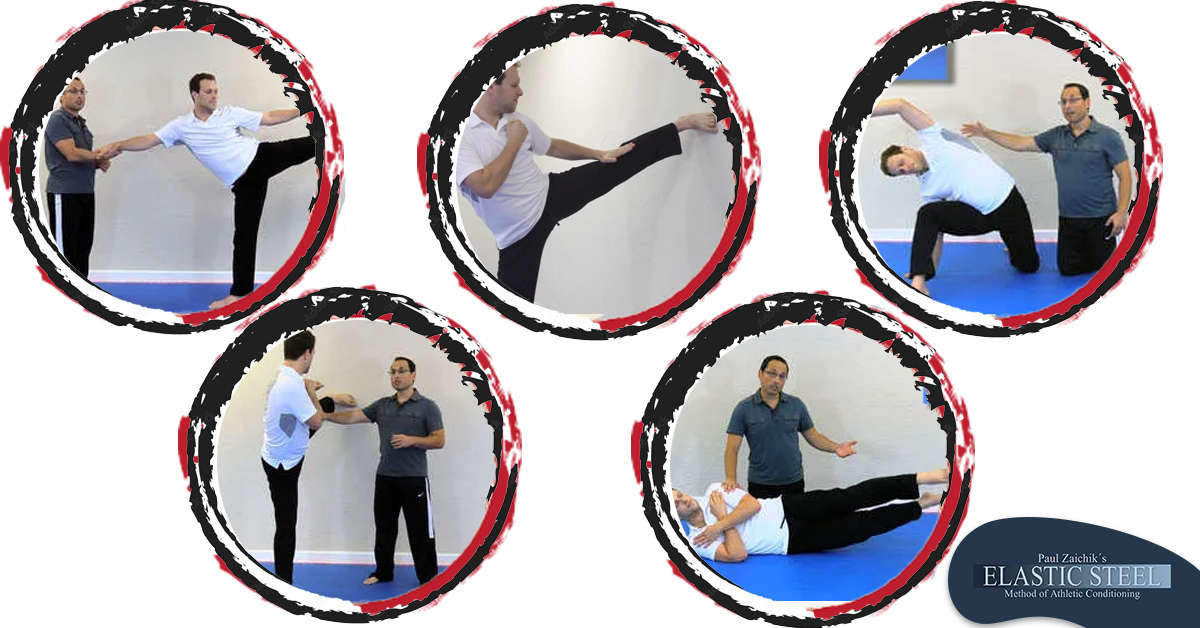 Do you need this program?
Let's see. Stand up and extend a Side Kick waist level. With your finger tips touch the outside part of your leg. Perfect kick dictates finger tips touching half way between your knee and your ankle. If you can do that, you don't need this program. If you can't touch that, either your strength is off or your flexibility, which means that you need this program.
Plus when you sign up for this course you will also get these bonuses: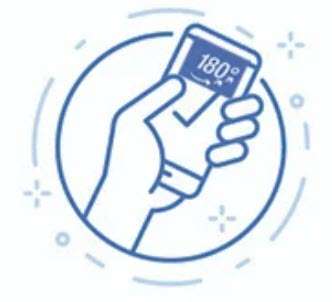 Kick Measurement App Online. This app will measure your kicks accurately and tell you how many degrees you are progressing each training session. Track your progress. Keep you engaged and motivated with your training. And keep you focused on your Kicking Goals!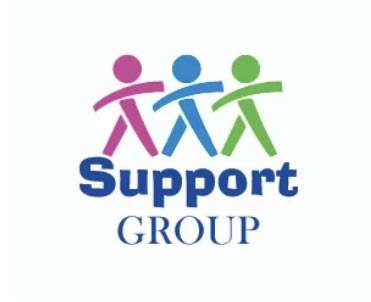 Access to a Private Support Group: No longer will you train alone. Now you can be part of a group and train alongside other ElasticSteel practitioners. Once registered for this course you will gain access to a private support group, where you will find 24-hour active community to share your experience with, ask questions and get advice.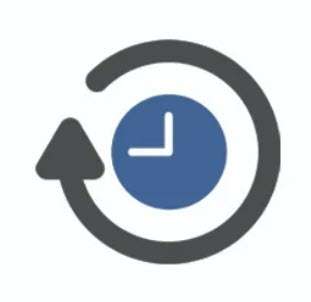 Once purchased, this course is your to keep forever! There are no hidden fees and no strings attached. You will not be billed monthly, you pay only one time and get unlimited lifetime access to this program which is kept for you in your very own online library for easy access on any device of your choice, anytime, anywhere.
Click on the BUY NOW BUTTON below to get started!
Please note: that these are not downloadable programs, nor are these programs available in DVD format. All our programs are Pre Recorded Online On Demand Video Strength & Flexibility Training Programs. Once you place your order, you will receive an email containing your login information on how to login to your very own online library which will contain all the programs that you purchase from us. This is an online library, which you can access any time that you wish from any device, phone, computer, ipad. There is no time limit for you to view your programs, you get to keep them in your library indefinitely, and access them any time, anywhere, and for as long as you want to!
YOU MAY ALSO BE INTERESTED IN:
Don't see what you want? Need help selecting a program? Want to buy more than one program? We can put together a one step checkout for you with all the programs that you wish to buy so you don't need to keep clicking the buy now button over and over again and can checkout one time with all the programs you need.
We're here for you! Just send us an email to info@easyflexibility.com describing your goals and we will help select the right program for you!
Enough time wasted!
Stop wasting time and money, risking your health, hitting plateaus,
wondering how to reach your goal instead of working towards it!

Start your ElasticSteel Flying Side Kick Program right NOW and
start your journey to a healthier, more balanced lifestyle right away!